Arbitration and Mediation Attorneys
Our 10 lawyer firm handles alternative dispute resolution of all kinds, including mediation and arbitration, through AAA (the American Arbitration Association) or through the courts.
Cost-Effective Resolution
Talk to us over the phone for free. Then, we will review your case to evaluate how arbitration or mediation might come into play, in terms of:  whether it applies, how much it costs, how soon can you expect a resolution, and more.
Free Consultation
Click here to learn what we mean by free consultation.  Also, for more, call or email us, or continue reading answers to commonly asked questions.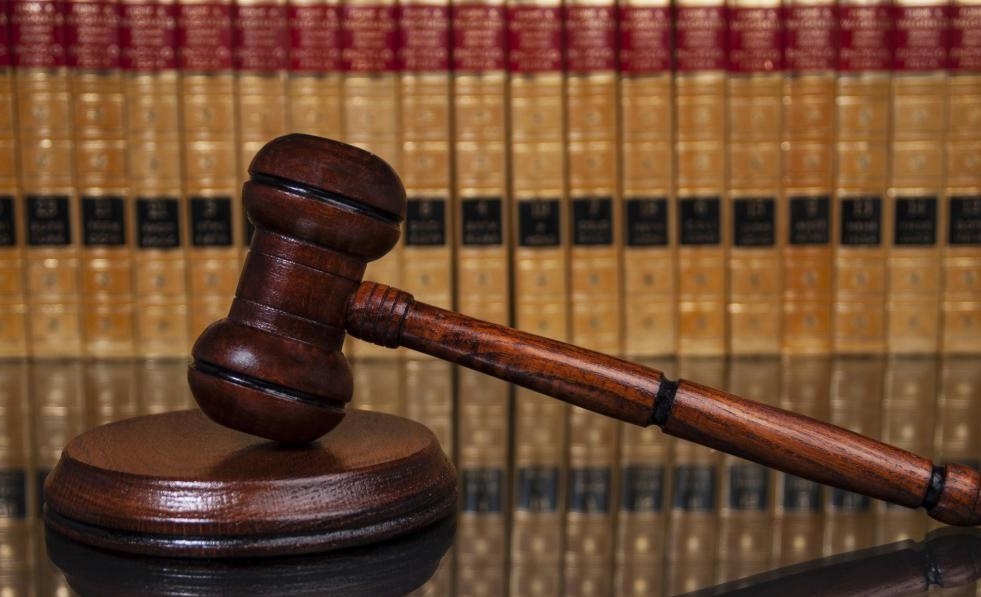 Frequently Asked Questions
What is arbitration?
Arbitration is a way to resolve a civil litigation dispute absent a judge or jury.  There are two main types of arbitration: (1) mandatory (or compulsory arbitration) through the courts (in Allegheny County, PA, for example, if the Plaintiff sues for amount less than $35,000, the case goes to arbitration through the court system, first, and either party may appeal to get before a judge or jury), and (2) arbitration by agreement, which is totally outside of the courts. This is where, for example, the parties agree via contract to have all disputes resolved in "arbitration" which is the focus of this article.
How does an arbitration clause come into play? 
The party drafting a contract may insert into it a clause providing that all disputes must be handled in "arbitration" or sometimes "AAA Arbitration," expecting an advantage from arbitration. Often, the opposing party (who did not draft the agreement) will fail to appreciate the full meaning (and cost of litigating in AAA arbitration) until a dispute arises; only, the failure to understand or read an arbitration clause when signing a contract is generally not a defense to the enforcement of an arbitration clause.
What are the advantages of arbitration? 
These can include:  (1) keeping the matter confidential and outside of the courts; (2) avoiding the time delays that often come with filing suit in court; (3) getting the insight from an arbitrator's unique experience with a particular type of case, such as commercial or construction litigation, which a judge or jury may not understand as well, and (4) allowing parties have a say in selecting the arbitrator.
What are the disadvantages of arbitration? 
Arbitration can be expensive.  Filing a lawsuit, in contrast, is relatively cheap.  In court, the filing fee is typically only $100 to $300 on average and you don't pay extra for the judge's time, of course.  Litigating in arbitration can be far more expensive and cost-prohibitive in smaller cases.  A party with significant resources will often use an an arbitration clause to make the process more expensive for the opposing party, who may not have the resources to pay for both attorney fees and the high fee for filing in arbitration ($1,000 or more), plus the arbitrator's hourly fees, sometimes for $350 per hour, which, again, are over and above each party's attorney fees.   For this reason, Pennsylvania's Home Improvement and Consumer Protection Act ("HICPA") prevents home improvement contractors from including an arbitration clause in home improvement contracts.
What's the difference between arbitration and mediation? 
Arbitration involves a decision based on how the law applies to the evidence, like in court. Mediation, on the other hand, is a formalized process of negotiation, where mediator (often a former judge or senior litigator) will spend a day or two listening to each party's positions to try to broker an immediate settlement. Mediation can be expensive and it is never binding, but it can be an extremely effective tool to resolve a dispute.
How does a case go to arbitration? 
The contract between the parties, which contains an arbitration clause, will govern. Hence, one must first look at the language of the arbitration clause, itself.  The arbitration clause may provide exactly how and when a party may proceed to arbitration. Importantly, the parties' contract may preclude the filing of a claim in court or in arbitration until the parties talk informally and try to resolve the dispute amicably by, for example, giving he non-breaching a party a chance to cure the breach before anyone files a claim in arbitration. The arbitration clause may also specify the type of arbitration that will apply, such as "AAA arbitration," through the American Arbitration Association, which has its own rules available online. Click here to read the rules that govern AAA proceedings.
A party may ignore the arbitration clause and proceed in court, but this caries risks. On the one hand, the party being sued agree that arbitration is too expensive and decide to waive the arbitration clause entirely and agree to proceed in court. Or, the party sued in court may interpret the law suit as a breach of the arbitration clause. Said party may move to compel arbitration, instead. "'If a valid arbitration agreement exists between the parties and appellant[']s claim is within the scope of the agreement, the controversy must be submitted to arbitration.' Messa, 433 Pa.Super. at 600, 641 A.2d at 1170 (1994)." Goldstein v. Depository Trust Co., 717 A.2d 1063, 1066 (Pa. Super. Ct. 1998). Further more, "[a]n agreement to arbitrate may be asserted by preliminary objection or by petition to compel arbitration pursuant to the Uniform Arbitration Act, 42 Pa.C.S. § 7304, or the common law, 42 Pa.C.S. § 7342(a)." Pa.R.C.P. No. 1028.
How does litigation unfold arbitration?  Is it like court?   
Litigating in arbitration can be very similar to court:  a party files a claim, and the responding party files a formal response; however, the pleadings are much more simplified. Each side serves formal discovery on each other and depositions (testimony outside of court) may take place. The arbitrator has powers similar to a judge, inasmuch as he may hear motions (often informally, by email, or over the phone) and compel a party to produce documents or attend a deposition.  Either can move for dismissal prior to a hearing, like in court.  Courts have recognized that arbitrators generally have wide latitude to grant any relief they see fit. See Sherrock Brothers v. DaimlerChrysler Motors, 465 F. Supp. 2d 384 (M.D. Pa. 2006), aff'd 260 Fed. Appx. 497 (3rd Cir. 2008).
There are, however, important trade offs between litigation in court versus arbitration, which you should discuss with an attorney. For example, there may be evidence in your case that a judge -- having the full power of the court -- would be best suited to help you attain, plus the statute of limitations can apply differently in arbitration versus "regular court."
When will an arbitration clause be enforceable? 
Courts tend to favor arbitration clauses because the same (1) reduce the size of the court's docket and (2) effectuate the apparent intent of the parties to avoid court.  It is generally presumed that the parties read and understood the contract they signed, especially in the commercial law setting.  Under the U.S. Court of Appeals for the Third Circuit's decision in Blair v. Scott Specialty Gases, 283 F.3d 595 (3d Cir. 2002), "when both parties have agreed to be bound by arbitration, adequate consideration exists and the arbitration agreement should be enforced."
It is no defense that the arbitration clause is generally "unfair" or unduly expensive for one of the parties. The U.S. Supreme Court's decision in Green Tree Financial-Alabama v. Randolph, 531 U.S. 79, 91 (2000) provided: "the mere risk that a party will be saddled with prohibitive costs is too speculative to justify the invalidation of an arbitration agreement."
What Really Matters?

 Very recently, on July 10, 2014, the Superior Court indicated the standard it will apply to determine whether a trial court denied a request to refer a matter to arbitration.
"Our standard of review of a claim that the trial court improperly overruled preliminary objections in the nature of a petition to compel arbitration is clear. Our review "is limited to determining whether the trial court's findings are supported by substantial evidence and whether the trial court abused its discretion in denying the petition."Pisano v. Extendicare Homes, Inc., 77 A.3d 651, 654 (Pa. Super. 2013), appeal denied, 86 A.3d 233 (Pa. 2014), cert. denied, Extendicare Homes, Inc. v. Pisano,___ U.S. ___, 2014 WL 2207212 (U.S. June 30, 2014) (quoting Walton v. Johnson,66 A.3d 782, 787 (Pa. Super. 2013)).
In doing so, we employ a two-part test to determine whether the trial court should have compelled arbitration." Elwyn [v. DeLuca], 48 A.3d [457], 461 [(Pa. Super. 2012)] (quoting Smay v. E.R. Stuebner, Inc., 864 A.2d 1266, 1270 (Pa. Super. 2004)). First, we examine whether a valid agreement to arbitrate exists. Second, we must determine whether the dispute is within the scope of the agreement.
Pisano, 77 A.3d at 654-655. "Whether a claim is within the scope of an arbitration provision is a matter of contract, and as with all questions of law, our review of the trial court's conclusion is plenary." Elwyn v. DeLuca, 48 A.3d 457, 461 (Pa. Super. 2012).
Talk to our lawyers any time about these matters.
When will an arbitration clause be invalidated? 
Courts tend to favor arbitration clauses and thus you should employ experienced counsel if you intend to escape the enforcement of an arbitration clause.  Let's discuss some (but certainly not all) of the instances where a court may invalidate an arbitration clause:
The contract is unenforceable on its face.

  In Bair v. Manorcare, the Superior Court of Pennsylvania declined to enforce an arbitration clause.  "Absent herein was mutual assent of the parties to the alleged contract," Judge Mary Jane Bowes wrote for the court. "It was not Ms. Bair's consent that was the problem; it was Manor Care's failure to fill in essential terms, such as the names of the parties, and sign the agreement that fell short in manifesting its consent to arbitrate."
Consumer protection.

 As mentioned above, there exist certain consumer protection statutes (such as "HIPCA") governing consumer (meaning, not business transaction), which preclude a party from forcing a consumer into arbitration.
Fraud.

 Law students are taught generally that "fraud is a defense to a contract," which is true, but generally alleging "fraud" will not invalidate an agreement to arbitrate.  This is a highly technical area of law.  Talk to a Pittsburgh attorney about this. This is complicated: a claim of fraud in the inducement that is directed toward the arbitration clause is something decided by the Court,  but a claim of fraud in the inducement regarding the entire contract (not just the arbitration clause) is subject to arbitration. See Investment Management and Research, Inc. v. Hamilton, 727 So. 2d 71 (Ala. 1999). See also: Prima Paint Corp. v. Flood & Colquin Mfg. Co., 388 U.S. 395, 87 S.Ct. 1801, 18th L.Ed. 2d 1270 (1967), Jack Ingram Motors, Inc. v. Ward, 1999 WL 1100875 (Dec. 3, 1999), and Anniston Lincoln Mercury Dodge v. Connor, 720 So. 2d 898 (Ala. 1998).
The contract is "unconscionable."

 Under Pennsylvania law, a contract is substantively unconscionable if it "unreasonably favors the party asserting it," as in Salley v. Option One Mortgage, 592 Pa. 323, 925 A.2d 115, 119 (Pa. 2007). Procedural unconscionability, on the other hand, focuses on whether there was a "lack of meaningful choice in the acceptance of the challenged provision." A party seeking to invalidate a contract must show both procedural and substantive unconscionability. Again, talk to a Pittsburgh lawyer about this.
Other instances.

 There are other cases where an arbitration clause may not apply.  For example, an arbitration clause may not apply where a power of attorney was a necessary signatory of a contract.  The law in this area is evolving.  Talk to one of our lawyers in Pittsburgh.
Getting Help.  
Our lawyers in Pittsburgh regularly litigate cases in arbitration.  A few of our lawyers also serve as mediators and arbitrators at times, so we see this process from all angles.  Call today for a free and confidential consultation.
Call Any Time: 
412.780.0008