Sued For a Debt?
Our Pennsylvania lawyers successfully defend claims for unpaid debt. 
Defense of Credit Card Lawsuits
No case is too large or too small.  Click here to learn about the many areas of civil litigation we handle. 
Flat Fee Representation
Call to find out how cost-effective it can be to get the case against you dismissed. 
Free Consultation - Call Today
412.780.0008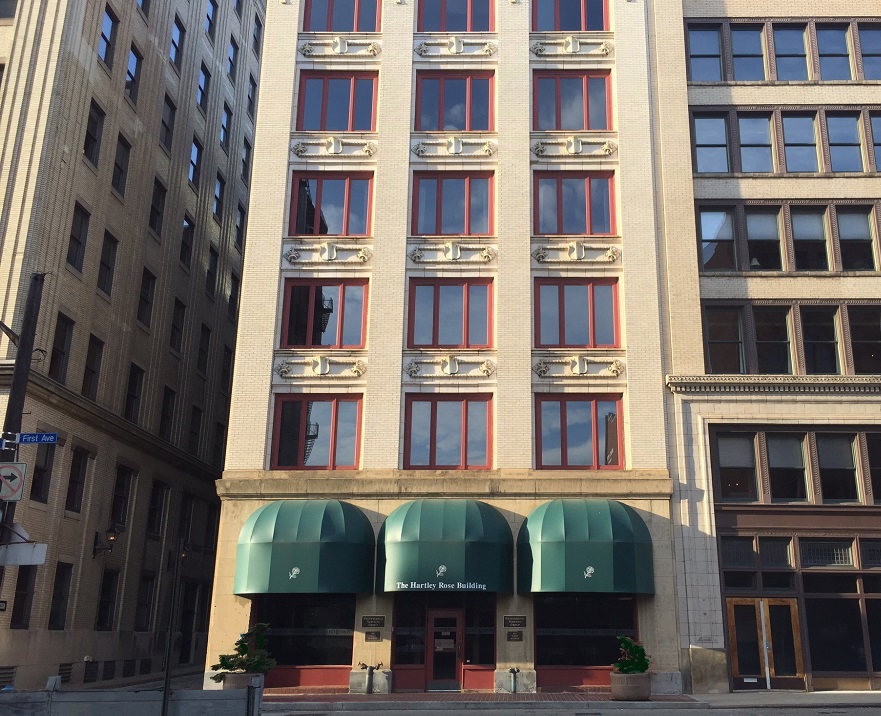 More About Us
We handle cases large and small.  Let us talk about the defense of credit card debt.  OK, you got behind on a credit card.  Way behind.  No problem.  Our Pittsburgh

lawyers

won't judge you.  Our job is to get the claims dismissed so you do not have to consider bankruptcy or breaking your budget to re-pay a credit card company.
How It's Done
In most cases, we can get the claims dismissed entirely, meaning, you do not have to pay anything to the credit card company or its assignee.   We have a long and successful track record of defeating lawsuits filed by 

credit card companies

 for $5,000, $10,000, $20,00 and more.
It's Not Magic
Any lawyer in with experience in court can get the job done, the main things are (1) getting a fair price for legal services and (2) hiring a lawyer who knows the current state of the law.  Very recently, the appellate courts have made it more difficult (but certainly not impossible) to

defend

these cases.
We have successfully defended these claims notwithstanding the change in the law.
UNDERSTANDING THE NEW LAW
Until recently, the courts would automatically dismiss any lawsuit (a civil complaint) by a credit card company unless it included a copy of the actual credit card application the debtor had endorsed.  That was a high standard.  Very few credit cards companies kept track of the original application, and some applications are done by phone or email where the record keeping was scant.  Plus, it's common for one credit card company to assign the debt to another company for collection and often times, records get lost.
All that changed on November of 2011 with the holding of

Discover Bank v. Stucka

, 2011 PA Super 241 (2011).  There, the Superior Court of Pennsylvania opined that the Plaintiff-debt collector need not attach to its complaint the endorsed credit card application so long as the Plaintiff produces a copy of all the credit card statements going back to a zero balance, which is much easier for credit card companies to do, as those statements are based upon data that is stored electronically as a matter of course.
YOUR OPTIONS
What happens if, Post-

Discover v Strucka

, a credit card company (or its assignee) sues you and attaches all the statements going back to a zero balance.  Do you give up? 
We don't.
We defend these cases aggressively.  We look for technical ways to distinguish

Stucka

from the facts in your case to prevent a judgment against you. This is not just idle talk. Here is an example.  In the case of

Capital One Bank v. Dorian Hughes

, Docket No.:  

AR 11-07959

, Court of Common Pleas of Allegheny County (2011), we had the pleasure of representing Defendant - Dorian Hughes.  There, Capital One Bank filed a civil Complaint that, with attachments, was three (3) inches thick.  The Complaint included all the bank statements going back to a zero balance.
In light of Discover v. Stucka, supra, (the production of statements going back to a zero balance should suffice), we should have given up, perhaps?  Maybe negotiated a payment plan, right. 
Not so fast. 
We filed Preliminary Objections to the lawsuit, alleging that the case against Mr. Hughes was different from Discover v. Stucka and therefore Stucka shouldn't apply.   We argued the following:
In this case, unlike in Discover v. Stucka, supra, plaintiff does not allege that a cardholder agreement was mailed to and received by Defendant. In fact, after having an additional sixty (60) days to re-plead its case, Plaintiff cannot say whether "occurred via telemarketing or the Internet."  Amended Complaint, Paragraph 4.
Neither does the Plaintiff allege that, as in Discover, the cardholder agreement is not available due to the age of the account. The failure to specify how, and through what instrumentality the cardholder agreement was "extended" to Defendant, as well as failure to provide adequate grounds for the unavailability of the cardholder agreement distinguish this matter from Discover.
With Discover Bank v. Stucka, 2011 Pa.Super 241, 33 A.3d 82 (2011) clearly distinguishable, the failure to attach a relevant writing to a pleading is generally considered to bea fatal defect, see Atlantic Credit & Finance, Inc. v. Giuliana, 829 A.2d 340, 345 (Pa.Super.2003), app. denied, 577 Pa. 676, 843 A.2d 1236 (2004), and "[o]rdinarily, a complaint should be stricken for failure to attach an essential document." Adamo v. Cini, 656 A.2d 576, 579 (Pa.Cmwlth.1995)."
In response to the above Preliminary Objections (to dismiss the case against Mr. Hughes) Capital One responded and filed a twenty-one (21) page brief in opposition.
On July 27, 2012, Honorable Judge Wettick entered his ruling.  Judge Wettick sustained our objections  and dismissed the entire lawsuit against Mr. Hughes with prejudice, meaning the suit could not be brought again. This also means that debt must be removed from Mr. Hughes' credit report.
HELP US, HELP YOU
First, do not communicate with the credit card company or anyone calling on its behalf.  They probably  want you to acknowledge the debt, which will frustrates our ability to defend you in court.   Plus, the statute of limitations may have already run regarding their claims. Or, they know that if you hire a lawyer, you may owe them nothing, so do not be tempted to pay them anything until you talk to us.  If you agree to any type of payment plan, the debt is treated as valid until you make the final payment.
Also, the debt collector may have violated the Fair Debt Collection Practices Act, which may entitle you to recover money for your aggravation and attorney fees, if the debt collector has engaged in improper behavior.
GET US INVOLVED EARLY 
We defend these cases filed on the small claims court docket (where the creditor may obtain award for up to $12,000 plus interest and court costs), compulsory arbitration docket (where, in Allegheny County, the limits are $35,000), and the Court of Common Pleas.  
Given the above obstacles that creditors face when filing suit on the court of Common Pleas, many debt collection attorneys are now filing on the small claims court docket.  Talk to an attorney about the best strategies to employ, before you aspire to defend yourself.  You risk acknowledging the debt, which will restrict our ability later to assist you.
Get a free consultation with our experienced Pittsburgh, PA defense lawyers.
(412) 780.0008
We look forward to hearing from you!