What is Compulsory Arbitration?
When the Plaintiff files suit in court (not small claims court) and is seeking an amount within "arbitration limits" (which are $35,000 in Allegheny County for example, exclusive of interest) the matter first goes to compulsory arbitration.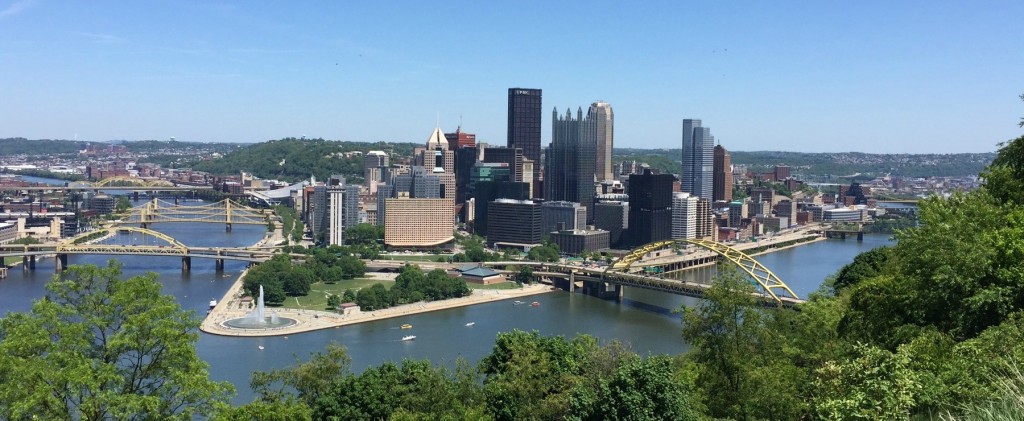 Who Sits on the Arbitration Panel?
The arbitration panel is comprised of three lawyers assigned the day of trial to hear and decide the case the same day. Often, one panel will decide two or three cases that same morning, consecutively.
What Compulsory Arbitration Is Not. 
Compulsory arbitration occurs through the court system and therefore it should not be confused with agreements to "arbitrate" (through AAA arbitration or otherwise) or use alternative dispute resolution, or ADR.  ADR is gaining popularity, especially in larger cases justifying the costs of resolving disputes outside of the court system.  In dealings involving commercial agreements, the parties will often include an "arbitration clause," meaning all disputes will resolved outside the courts through some form of ADR, either mediation or arbitration.
Examples of ADR include mediation or AAA arbitration where, for instance, the parties to a construction agreement or commercial contract may agree that "all disputes shall be resolve in AAA arbitration," i.e., outside of the courts.  In AAA arbitration, there are significant filing fees, often in excess of the $1,000 plus the parties pay the arbitrator's hourly fees.
Compulsory arbitration (through the county courts system), by contrast, is significantly less expensive. In compulsory arbitration, the filing fees to commence the action  are only $150 to $250 (depending on who many defendants there are) and there is no separate fee for the arbitrators' time.
What Kind of Disputes Are Resolved in Arbitration?
Nearly all kinds of disputes involving claims for money can be adjudicated in arbitration.  These include injury cases (vehicle accidents, dog bites, falls), breach of contract, construction and property building/home improvement disputes, collection cases, business disputes, credit card law suits, and more. 
The types of disputes that cannot be resolved in arbitration are those that can only be decided by a judge such as:  non-compete enforcement, family law disputes, mechanic's lien actions, restraining orders, and other similar proceedings.  
What are the Benefits of Compulsory Arbitration?   
There several benefits:
1. Saving Time and Money
The procedures are streamlined in arbitration.  Upon the filing of a Complaint, the matter is instantly assigned a trial date within 3 to 4 months before three lawyers, who serve as arbitrators. Cases on the general docket, by contrast (not arbitration), often take 1.5 years or longer to get to trial.
2. Convenience of Trial
In arbitration, trial takes place in the courthouse, as usual, but in a more relaxed setting than where the trials by judge take place.  Trial takes place in the morning and rarely extends into the lunch hour.
3. Relaxed Rules of Evidence (Somewhat)
The formal rules of court concerning pleadings still apply (your complaint and/or answer needs separately numbered paragraphs, for example); however, the rules of evidence are relaxed.  For example, Rule 1305(b) permits into evidence hearsay documents (such as medical records or reports written by people not present to testify live) so long as a true and correct copy of said documents are served on the opposing party at least 20 days prior to the arbitration.   This spares the cost of paying experts to testify live as to the cost of repairs, for example. Experts can change thousands of dollars per live appearance.  An expert report, on the other hand, might cost nothing or only a few hundred dollars.
4. Arbitration Decisions are Final, Unless Timely Appealed
Either party may appeal within thirty days, so long they attend the arbitration or have a lawyer there in his place; otherwise, the case can go before a judge that say day for a bench trial which cannot be appealed, absent the filing of a timely post-trial motion.
5. Avoiding Small Claims Court.
For smaller cases involving claims for $12,000 or less (exclusive of interest and court costs), filing on the arbitration docket, directly, avoids the hurdle of filing in small claims court, first, because there, either either party can appeal (for any reason or no reason) to the arbitration docket.
6. You Get a Do-Over
If arbitration does not go your way, you essentially get a "do over" so long as you pay the minimal fee to appeal ($75 to a bench trial, $150 for trial by jury). 
What Are the Drawbacks?
Our Pittsburgh attorneys believe that the advantages of compulsory arbitration far outweigh the disadvantages for disputes within the arbitration limits.  Compulsory arbitration efficiently allows the parties to have their "day in court" fairly quickly and painlessly.   Some of the drawbacks include:
The case might come up for trial too quickly, if the plaintiff is suing over injuries and needs time to determine the prognosis, for example;

The amount of discovery that can be performed is often limited, as the judge overseeing discovery in arbitration cases may not permit the parties to "move heaven and Earth" to prepare for arbitration, where the amount at issue is "only" with arbitration limits.  Thus, if you anticipate needing depositions or voluminous documents to have a chance of proving your case, arbitration may not be the best forum or, alternatively, might want to start thinking about how to convince a judge to permit certain targeted discovery in your arbitration;

It may be difficult to drag into court witnesses who refuse to appear at the arbitration,. because even if you subpoena the witnesses, you still need an order from a judge to compel the sheriff to bring the witness to the court house; however, in arbitration, no judge is involved;  and

Either side can appeal the arbitration award to go before a judge or jury, no questions asked, which means, you may have to invest the time and money to try the case again, even if you've won at the arbitration, so long as a timely appeal from arbitration takes place.
Is Compulsory Arbitration Constitutional?  
The sixth amendment to the United States Constitution guarantees the right to trial by jury, but only in federal court, not state court.  The Supreme Court of Pennsylvania has ruled that the compulsory arbitration process in Pennsylvania is constitutional.  See Smith Case, 381 Pa. 223 – Pa: Supreme Court 1955.
Involving a Lawyer 
Compulsory arbitration is a relatively efficient form of civil litigation.  Our Pittsburgh lawyers prepare you for your arbitration and/or assist with your arbitration appeal. Call if you decide to appeal from arbitration.  Do not let the arbitration of award sit too long; your appeal must be filed and served on all parties within 30 days. Thus, you must decide early whether you intend to appeal the arbitration award.
Our lawyers in Pittsburgh help you sue or defend from suit for money.  We handle appeals and the defense of appeals from small claims court to arbitration.  Hence, if you decide to appeal from small claims court, call us.  Our attorneys in Western PA charge a reasonable flat fee for a small claims court appeal, i.e., which is also called an appeal to arbitration
412.780.0oo8
___________________
Our attorneys in Pittsburgh handle arbitration disputes in Allegheny County, Beaver County, Butler County, Westmoreland County, Washington County and Greene County.  Call today and we will answer a few questions for free over the phone.  Trust you case to an arbitration lawyer with experience.  Call us for a Pittsburgh lawyer for arbitration.